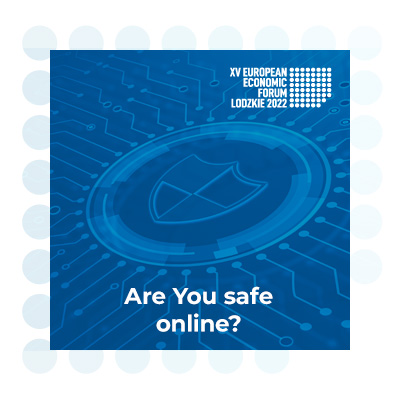 Cybersecurity – what everyone should know
2022.12.09
In the present world, there is nothing more precious than data. The problem is that most of us don't know how to keep them safe. Cybercriminals never sleep and they only wait for every, even the smallest mistake.
How to defend yourself?
We will find out the answer to this question during the panel entitled "Cybersecurity – what should everyone know?". The special guest of the panel will be Marcin Maj, the editor of the niebezpiecznik.pl portal.
This Internet service, which has been in existence for over 13 years, is also one of the best-known companies in Poland dealing with network and data security. They have conducted security audits for … and here we have to stop. Such data may not be disclosed. But you can be sure that they have worked for the largest and most important entities, not only in Poland.
But we can tell you that niebezpiecznik.pl has been conducting training activities for years. Hundreds of specialists have learnt from them both about the methods of securing computer networks and ways to catch cybercriminals. Their training in "white IT intelligence" is practically legendary.
This is valuable and needed knowledge.
niebezpiecznik.pl will openly reveal the secrets of ICT security only during #efglodzkie2022.
« back