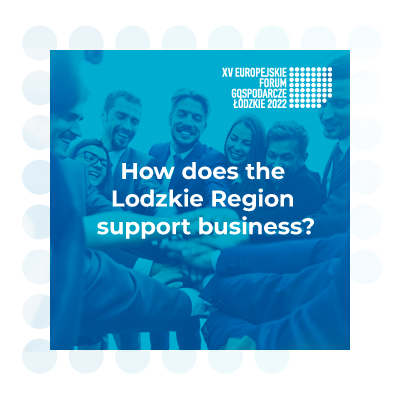 How does Lodzkie Region support business?
2022.12.05
We are perfectly aware that the path of an entrepreneur can be rough, which is why we do everything we can to support businesses at every stage of their development. We offer a broad range of support for companies – from grants and low-interest loans for start-up and business development phases, through programmes tailored to the needs of different industries, to support for complex investments in state-of-the-art technologies.
In need of capital to allow your business to fully spread its wings?
Looking for liquidity for your small agritourism business?
Thinking of implementing production automation with robots?
Lodzkie Region is an entrepreneur-friendly environment – for sure, we have the right programme for you.
If you want inspiration and wish to keep track of the latest trends, be with us at #efglodzkie2022.
Make sure you are there at the biggest business event of the year.
« back